How to: Ancestry.com from home

Ancestry.com from home: tutorial
MORE and Ancestry.com have partnered to make the library version available to our library patrons at home while our libraries are closed! It's pretty easy to do.
You'll need the bar code from the back of your library card to login.

Select the red box in the upper-right with your username
The user name in this picture is "RebinWisco."  It should be your username in that spot. That will bring you to your account menu. Use the envelope icon to open your messages.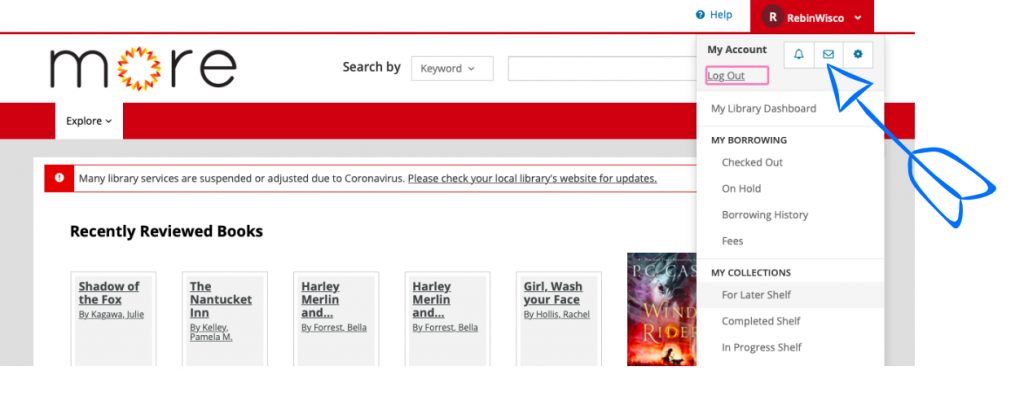 Ancestry access info is in the message in your inbox
Click on the message to expand the email and see all the link that will bring you right to the Ancestry.com website. Enjoy!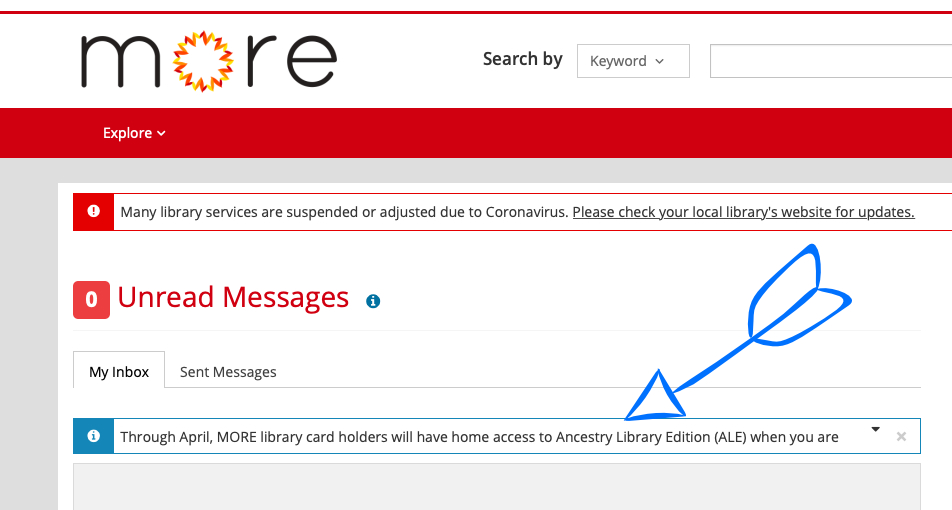 Click for a pdf of the Ancestry Access Tutorial.