Bins needed at Waltco!
The Waltco terminal is running very low on empty bins. Libraries with an abundance of empties are encouraged to send them to Waltco for redistribution. Katelyn is looking into the bin inventory. Any questions to Katelyn (noack@ifls.lib.wi.us)
Library Legislative Day
Monica LaVold (New Richmond) sent along her info sheet so we could share it. She also made Warren Petryk's twitter feed.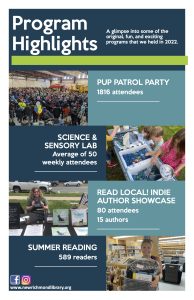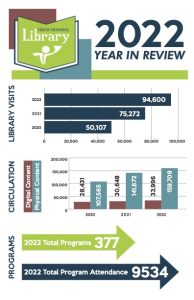 Coming up at IFLS
Fri Feb 17 at 10:00, Library Director Check-In: Sharing Stats and Stories
Tue Feb 21st 1:00pm – 2:00pmYouth Services Series: T(w)eens – Programming, Partnership, and Burnout (webinar)
February 22 at noon – MORE Bibliographic Records and Standards meeting

.

 

Meeting materials
Thu Feb 23rd 10:00am – 4:00pm Youth Services Series: In-Person Workshop (Amery)
February 24 – Group supply order due. See Feb. 10 email from Kathy Setter
go to the IFLS Calendar
The Bad Graph contest
Laura Turpin (St Croix Falls) won with this speedy answer:
What's wrong with the graph? Plenty. But you're probably talking about the misleading scale, with all countries except the US using the scale on the left and not the right. The overall effect is to exaggerate the data from China, probably as a propaganda tactic.

Fun fact: the budget for all of NASA is less than 1% the amount budgeted for the military every year, according to a friendly tour guide at NASA Kennedy Space Center in Florida a decade ago.
Lots of you chimed in and I'm happy to say you all spotted the problem! My favorite answers: Arin (Altoona) said, "Unless you are a theoretical physicist, you can only label two axes."Meagan B (Bloomer) said, "WHAT????" Watch for more contests in Weekly Digest.
Have a great weekend!
Cecelia Cole (IFLS) sends along this Love Letter to Libraries, Long Overdue.
Reb is sharing this hilarious TikTok from Cincinnati Public LIbrary. They're pointing out the difference between what people think librarians work looks like, and what it actually looks like.